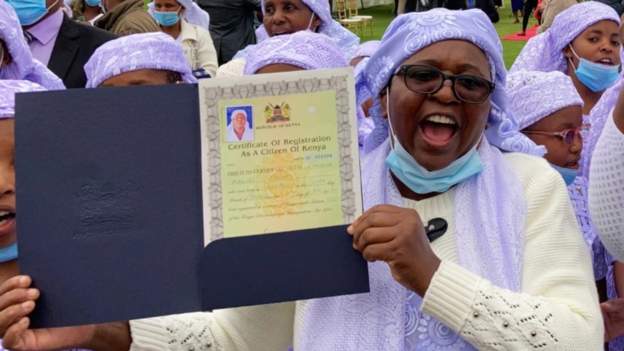 More than 800 members of Kenya's Shona community have been granted national identity cards, after existing as stateless people for generations.
The official documents will allow them to access basic services, including healthcare, education and financial services, using their own names for the first time.
Expressing delight at the ceremony in the capital Nairobi, Zephaniah Noel Muungani said:
Quote Message: I feel like a new-born baby, jumping up and down. I'm being made a Kenyan today."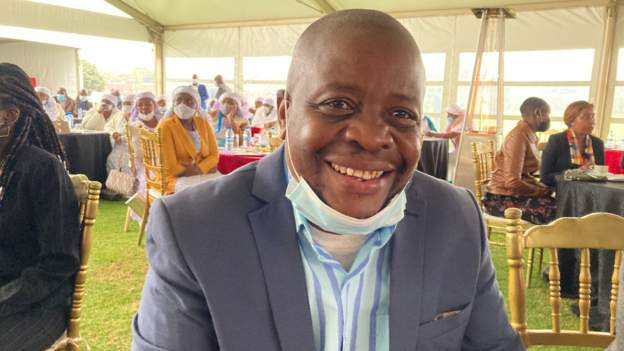 He explained how an ID card would transform his life:
Quote Message: "I am 57. I have lived my whole life without being able to open a bank account. I'm now happy that I won't save my money in the bedroom under the mattress. I won't put my money anywhere which is risky. I'm going to put it in a safe place and that is the bank."
The Shona community arrived in Kenya in the 1960s as Christian missionaries from Rhodesia, now Zimbabwe.
Those who failed to register as citizens within two years of Kenyan independence in 1963 lost the opportunity to do – and so many Shona people have existed here as stateless ever since.
Despite today's progress human rights campaigners say there are thousands of other people living in Kenya from other minority groups still waiting for their chance to become citizens