BY JOAN WANJIKU,NAIROBI,11TH JUNE,2021-The high court on Friday, June 11, declared the deed of transfer of functions executed between the national government and the Nairobi Government as unconstitutional and unlawful.
The Law Society of Kenya (LSK) had filed a petition in 2020, arguing that  Nairobi Metropolitan Services (NMS) was not a body established or recognized in law.
On June 18, 2020, High Court judge Hellen Wasilwa had ruled that the constitution of NMS was illegal and unconstitutional in response to a case filed by activist Okiya Omtatah.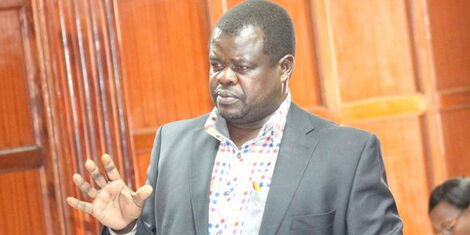 Okiya Omtata in a court appearance on June 3, 2019.
FILE
She went ahead and directed NMS to  rectify the illegality within 90 days.
However, days later, she revised the ruling saying NMS was properly constituted.
Law Society of Kenyan chairperson Nelson Havi was shocked by the about-turn, going to his social media pages to express concern.
"How? Some things cannot be explained even when you get enraged."
On her part, LSK council member Esther Ang'awa advocated for the merge of the High court and Court of appeal.
" Let's always apply to High Court to rethink its judgments and save judicial time and resources," she stated.
The ruling came a day after High court declared Executive Order Number 1 of 2020 issued by President Uhuru Kenyatta, as unconstitutional.
The president had wanted to have the Judiciary, Tribunals Commissions, and Independent Offices under the Executive in the order.