Criminal Tricks Police Into Securing Freedom at the Shimo la Tewa prison
395 total views, 2 views today
BY NAMULONGO PETER,24TH JUNE,2020-A hardcore criminal who was serving time at Shimo la Tewa prisons has escaped after making a fool of everyone in the justice system, including warders and the judge who gladly set him free.
Police officers are now on the trail of the criminal who was mistakenly released by a court.
Peter Kamau Ngige, who was serving time in prison for a robbery with violence offence, impersonated an inmate with a similar name to secure his freedom.
"During the video conferencing process the robbery with violence suspect posed as the illicit liquor remandee, deceitfully gaining his freedom," a source told Daily Nation.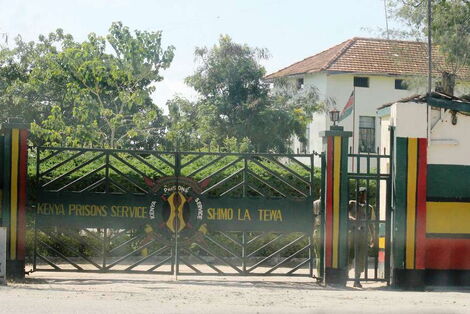 Entrance area at the Shimo la Tewa Prison in Kilifi./FILE
A detective privy to the matter indicated that the escapee is a serial criminal who had participated in a number of highway robberies in 2018.
"Before we managed to arrest him, he had hijacked a Nairobi-bound matatu and robbed commuters at gunpoint," said an investigative.
He was, however, nabbed after police traced a phone that he had stolen.
Naivasha Sub-County Police Commander Samuel Waweru confirmed the incident, adding that the suspect was a hard-core criminal.
"We have officers trailing him and we hope to arrest the suspect soon," he stated.
Since 2000, at least 150 inmates have escaped prison. Though some convicts have been rearrested, some continue to enjoy their freedom.
It is alleged that the deplorable conditions and overcrowding are the main reasons behind the escapes.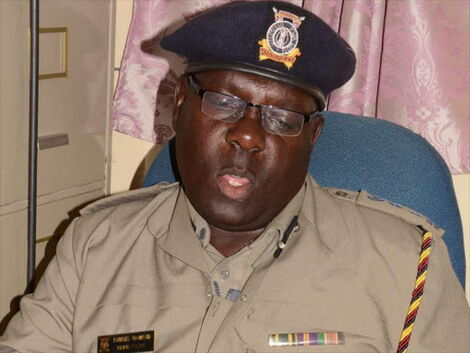 A file photo of Naivasha police boss Samuel Waweru/COURTESY