BY KORIR JUMA/DPPS,25TH JUNE 2018-Deputy president William Ruto has asked political leaders across the country to put to an end their daily politicking and instead commit to serving Kenyans.
Ruto who spoke on Monday in Nyamira  county said time was up for politicking and political leaders should put aside their  tribal and political parties differences  and serve the electorate.
Ruto who spoke  in  Keroka  has promised to  give Ksh 100  to the local hospital  to better  service Delivery.
The deputy president also commissioned  the Keroka Water Supply project in  Rigoma, Nyamira County.
He said  Keroka Water Supply and Sanitation Project will boost livelihoods and health of communities in the Lake Victoria Basin through increased access to safe drinking water and improved sanitation.
About the ongoing power connectivity ,the deputy president said the government was committed to ensuring that every Kenyan has  clean affordable power in order to help generate income and create job opportunities. Mama Monica Tora Momanyi of Matangi village is the first beneficiary of the second phase of the Last Mile programme in Nyamira County that will cost Sh500m.
Her village has been allocated Sh11m to connect electricity to homes, markets, hospitals, schools and better the quality of life by reducing indoor pollution, promoting businesses, services, education and expanding the local economy.
Further more he said the government will continue to  lay proper infrastructure for the  education system: enhanced capitation; curriculum development; construction of TTIs, training and employment of tutors; textbook distribution plan and connecting electricity to schools.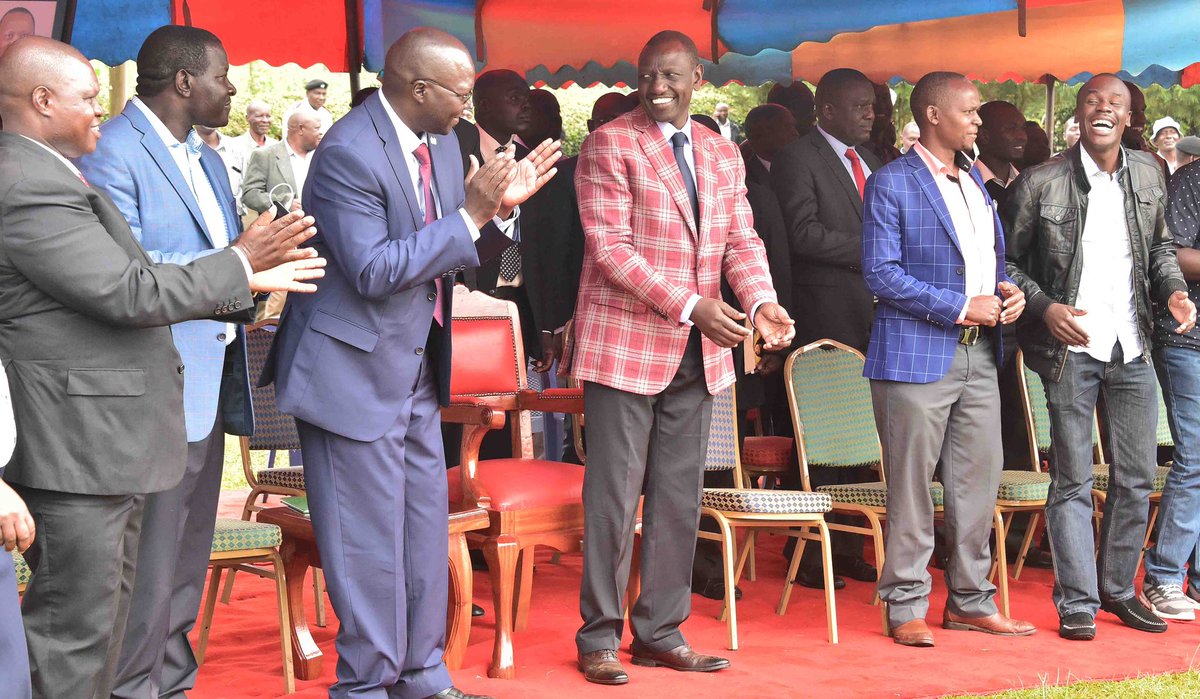 The deputy president has however asked parents and guardians  to be on the foreground  in  helping  bolster enrollment and retention rates as the government  target education for all, equity and inclusive growth.