BY NAMULONGO PETER, 31ST JAN,2017-Terrorist group al-Shabaab has released  more than 100 photos alleged of the Kulbiyow attack in which they ambushed a KDF military camp in Somalia.
In the photo published in its official website , the militants are seen with bodies and vehicles they claim belong to Kenyan army.Even though there has been reports of nine KDF soldiers who were reported to have been killed,the militants have claimed to have killed more than reported.The  government is yet to comment on the photos that are already online.
Militant group al-Shabaab has released nearly 100 photos they purport are of the Kulbiyow attack in which 9 Kenyan soldiers were killed.Here are some of the photos UPESINEWS.CO.KE could not however publish all images as they are termed insensitive and go against the recommended practice .
The photos were released on Tuesday, January 31, on the militants groups official website.
The photos later got shared online by several local and international websites.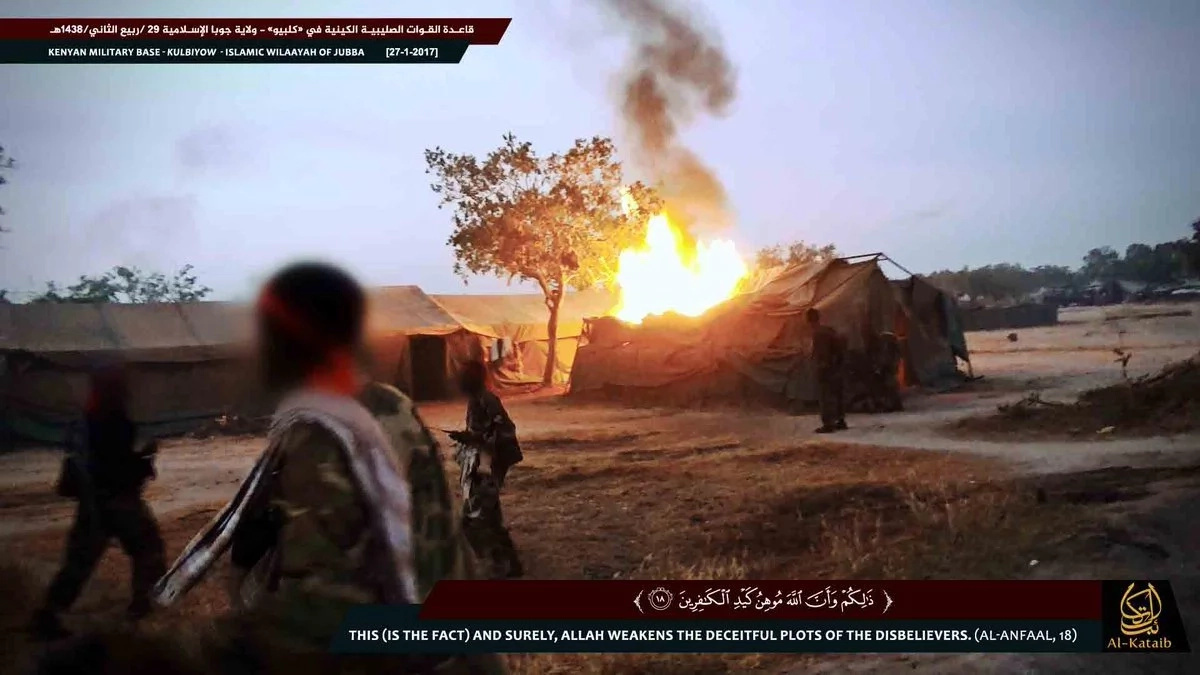 The photos of the alleged bodies of the soldiers showed the uniforms they wore were similar to ones that are standard issue with the Kenya Defence Force (KDF).
The chilling photos also showed burnt military vehicles and the military camp on fire with the terrorists celebrating.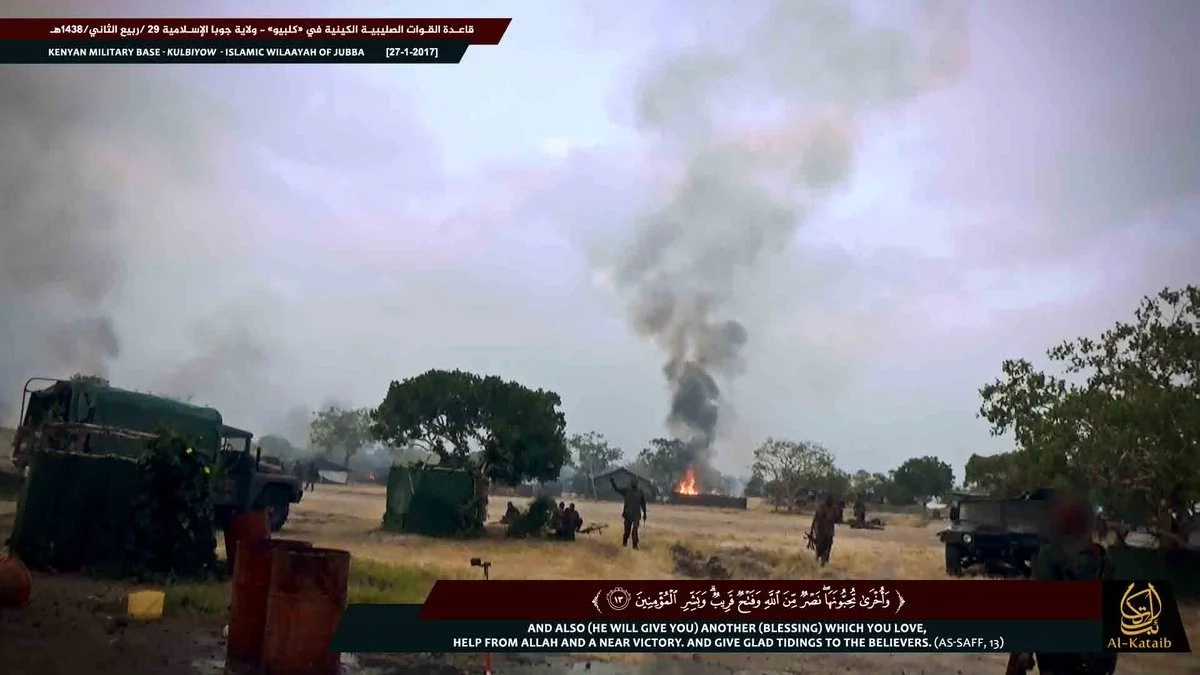 The militants also paraded their loot which included weapons and armoured vehicles they allegedly captured from the military camp.
The Kenyan government is yet to comment on the latest photos which have fuelled the terror group's propaganda machine.
Al-Shabaab on Friday, January 27, launched a deadly dawn raid on a KDF base in Kulbiyow in Jubbaland, Somalia.
The militants detonated three vehicles laden with explosives before overrunning the camp.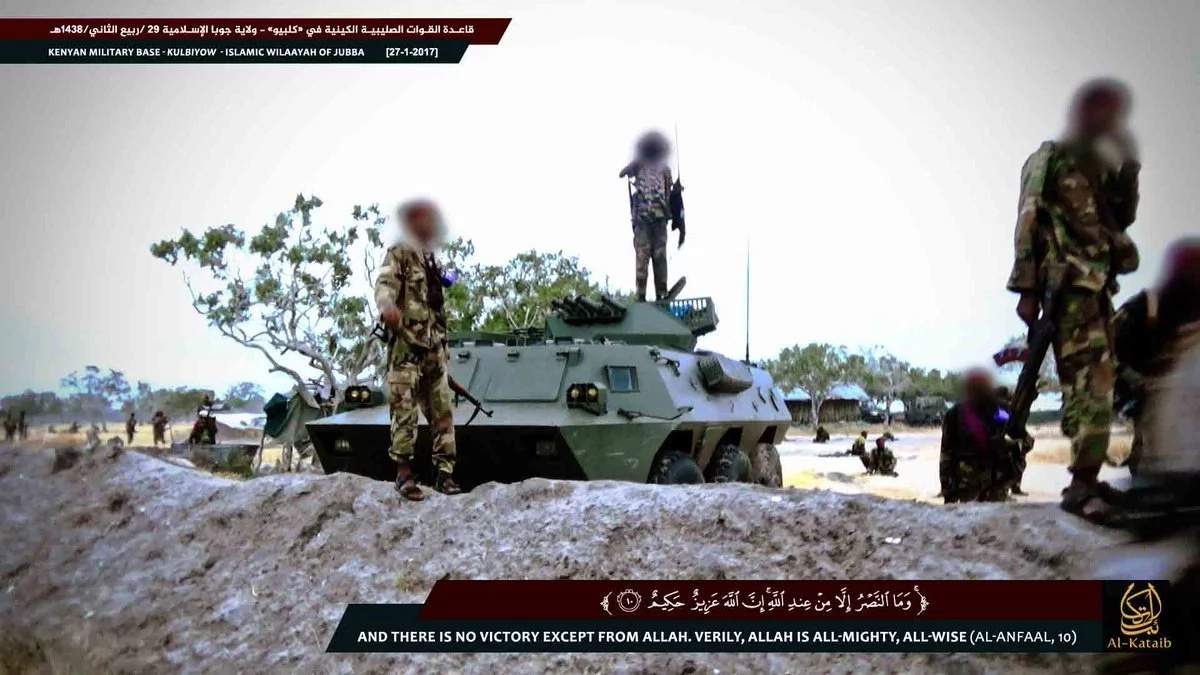 The group claimed it killed more than 60 Kenyan soldiers with conflicting reports putting the number at 68.
KDF in a statement denied the camp was overrun and instead claimed only nine Kenyan soldiers were killed and a dozen injured.